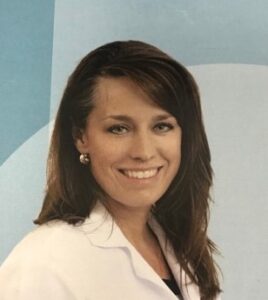 Mariesa Kinch, CRNP, FNP-BC
Mariesa is an established Certified Family Nurse Practitioner who has more than 20 years of experience as a primary care Advanced Practice Nurse. She has a passion for primary care and has had the opportunity to work with patients of all ages including caring for our veterans at the Charlotte Hall Veteran's Home.
Her love of learning and taking on new challenges have given her a vast array of experience that she has built a strong nursing foundation. As a lifelong learner, she has mastered the advanced skills required to provide individualized, evidenced-based care promoting wellness and preventative medicine.
She received a Bachelor of Science in Nursing at Catholic University of America in Washington, DC. She also holds a Master of Science degree from the University of Maryland in Baltimore, where she also did her Family Nurse Practitioner program. Mariesa has always been well regarded by her patients for providing quality and patient-centered care. Her passion is driven by the bond she builds with her patient's and the enjoyment she holds in helping them.
Mariesa grew up in Calvert County but has resided in Southern Anne Arundel County for the past 18 years with her husband, two teenage sons, and their dog, Louie. In her spare time, she enjoys spending time with family and friends, fishing, boating, and traveling.
Schedule your appointment today!
Come and meet Mariesa and take advantage of our Introductory Specials!